Enter customer information into QuickQuote PC on a desktop PC in the office. This information is automatically transferred to the handheld when it is placed in the cradle.

In addition to basic customer information, you can also schedule an appointment and set an alarm. Your appointment will appear on the main screen and in the Calendar section on the handheld. It will display the customer name, address, phone number, and special instructions. You're now ready to begin the survey.

This approach reduces data entry on the handheld. Of course, you can enter or modify any of this data in the field.

NEW >> Our Configure option lets you edit the printouts as well as modify rooms and inventory lists on the handheld.



Customer information
Enter customer information in QuickQuote PC on the desktop. Upon synchronization, this information will automatically be sent to the handheld.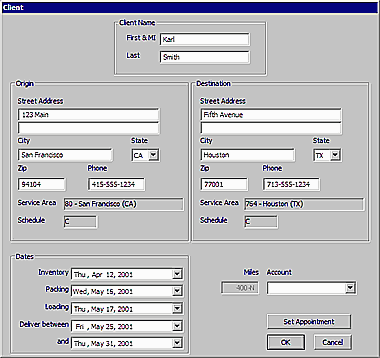 Schedule appointment
Set an appointment on the desktop. This information will appear on the front page and in the calendar on the handheld.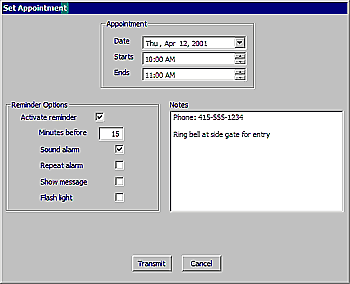 Configure data on handheld
Create your own cube sheets with the items you want in each room. You may also edit the printout.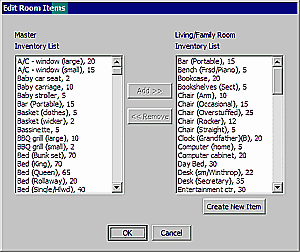 NEXT >>
Step 2: Survey and rate the move


Streamline data capture



Eliminate duplicate customer data entry: enter customer information only once



Schedule appointments quickly and easily



Reduce data entry on the handheld PC



Make changes and print estimates or inventory lists in the office at any time